Introducing Shelley Scott – Director of Shelley's Property Management
Shelley has worked in the real estate industry for over 12 years, honing her skills as a senior accredited property manager and a leasing consultant. Her attention to detail, professionalism and absolute passion for the industry are qualities admired by her peers and clients. She prides herself on her work ethic and high standards, as shown by maintaining a low rental arrears rate. In 2016 – Shelleys Property Management Limited was launched, providing her with the opportunity to build and grow a business that will allow her to offer the best possible service to both landlords and tenants.
The cornerstones of this new company are open, regular communication combined with an upfront and honest approach. As Shelley says… "I want to make it as easy as I can for the client". Working alongside the team at Ray White Next Step Realty Limited provides a synergy that will benefit the client through the provisional of high quality and up to date market rental appraisals.
Shelley has previously worked in the banking and insurance industries as well as running her own beauty and health business for 15 years. Together with her husband, they currently own and operate a successful business in the hospitality sector. Having rental properties of their own, she is also fully aware of the issues facing landlords and the peace of mind that comes with having the right property management in place. Owners have commented on her excellent communication skills and attention to detail whilst tenants find her very approachable and enjoy her positive attitude.
Shelley has completed the NZQA Residential Property Management Certificate – Level 4 and is a member of REINZ, accredited residential property management.
When she is not busy working Shelley loves spending time with her three wonderful daughters, her extended family and friends.
If you are looking for a property management company that is professional, dedicated to working with you to achieve a maximum result and puts people first, then call Shelleys Property Management
Awards
Ray White Outstanding Achievement – 3 Canterbury Completed Lettings July – December 2019
Ray White Outstanding Achievement – 2nd Canterbury Completed Lettings January – June 2018
Ray White Outstanding Achievement – 3rd Canterbury New Managements January – June 2018
Ray White Outstanding Achievement – 2nd Canterbury New Managements January – March 2017
Ray White Outstanding Achievement – 3rd Canterbury New Managements January – March 2016
Ray White Outstanding Achievement – 2nd Canterbury New Managements July – September 2016
Ray White Outstanding Achievement – 2nd Canterbury New Managements April – June 2016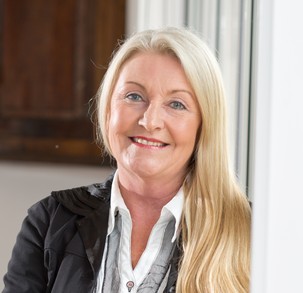 Shelley Scott
Accredited Senior Property Manager – Director
DDI: 03 421 7009 M: 021 714 099 or E: shelley.scott@raywhite.com